Greetings Badlanders!
Leaks about contents in development of Badlanders are everywhere! So we rushed this issue of Devs' Talk out, before there is nothing left for us to reveal, lol. This talk contains 3 sections: a preview of the new version, our future development plans, and Q&A.
First of all, for the coming Christmas, we have prepared loads of new content as a Christmas gift for our players. Let's see what is included.
—Christmas Version Preview—
Limited-time Christmas Event That You'd Hate to Miss
We have prepared various special events for Christmas and tried our best to fulfill the needs of different players. Of course, you can earn rich rewards like Christmas outfit through the events. Enjoy!
New Battle Experience – Massive Indoor Map
Apart from the festival event, the most exciting news will be that a brand new map will go live in this version! The new map is our first attempt at an indoor battle scene. Our goal is to elevate the tense atmosphere and provide players with more options for strategies. The new map is designed for players who seek tactics and challenges. It contains multiple routes for attacking and escaping. Players need to build up advantages by choosing the right place to conduct siege or the right cover to get rid of enemies. Have fun!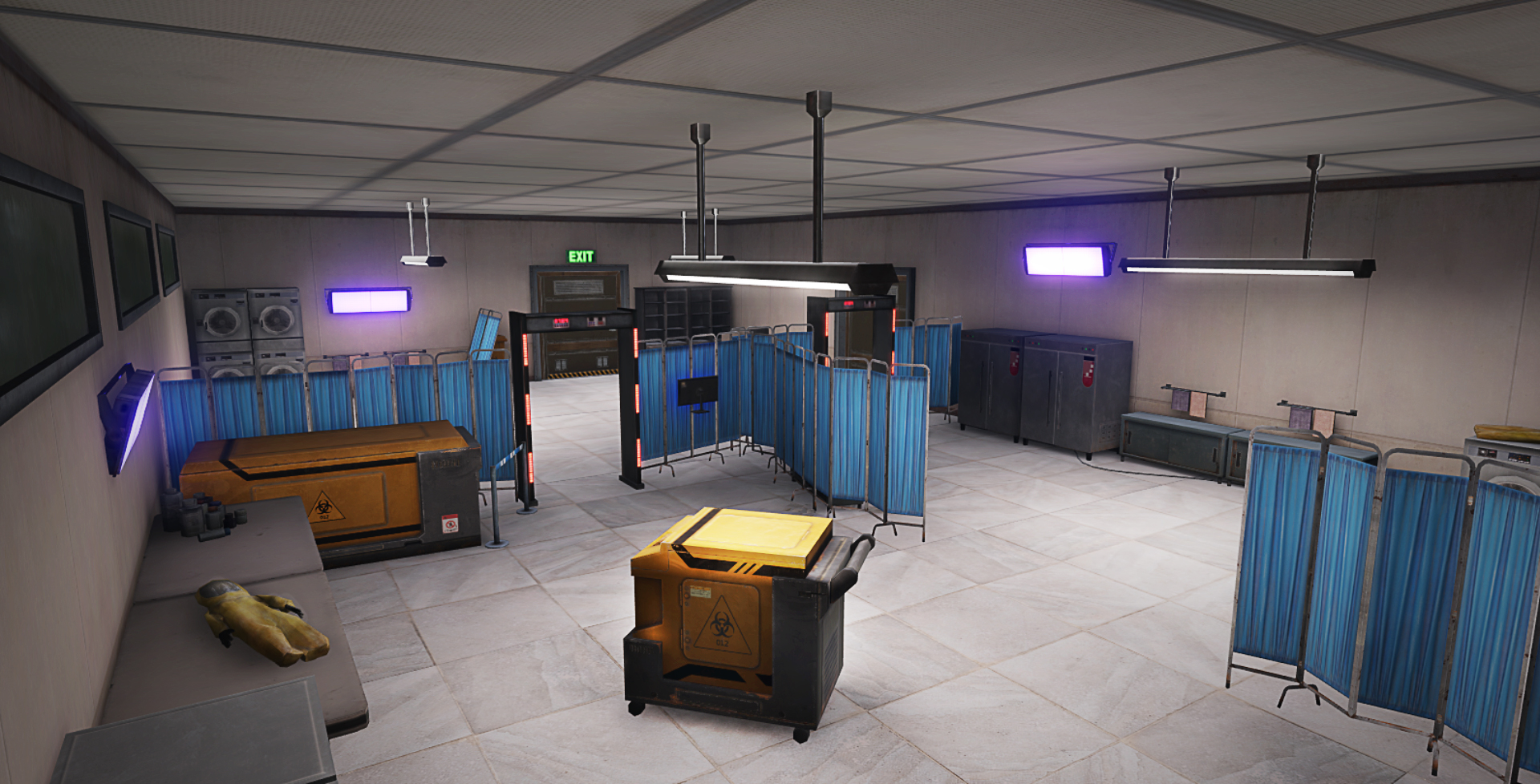 (The presented image does not represent the final outcome)
This map will be featured with the FPP mode.
FPP Mode
YES! Finally! Here comes the FPP mode! In the Christmas version, the FPP mode is only available on the new map. We believe that the combination of FPP and the indoor scene will make your looting journey even more immersive. At the same time, we will work on more development and optimization of the FPP mode. Your feedback and suggestions would really help in this process.
Launch of EU Server
One more Christmas gift for you is that we will launch a new EU server, which will be available in this Christmas version, so more players can have a better game experience with low lag.
—Future Development Plan—
Besides the development of the Xmas Version, we are also working on game optimization and more funny ideas! They will come out gradually in the future.
Customized Guns
We have heard about the high volume of customization. The gun painting system has been put into internal tests will be ready soon, through which you can create stylish weapons of your own. Make your weapon your icon! And you are more than welcome to share your works in our communities.
Attributes Update and Even More Gear Combinations
Attributes are also crucial in gear customization. In the future, we will balance current attributes and add more, so to keep the attachment modification diverse and interesting.
Improvement on In-game Interfaces and Sound Effect
We are always working on the improvements of visual and audial effects. To smooth the set-up phase before the battle, we are redesigning the in-game interfaces, pop-ups and the display of item rarities, which will be released gradually. The new designs will be more straight forward and clear.
Serving Global Players
We are working non-stop on server improvement. As we mentioned before, we will launch a new server for EU in Christmas Version. Then we will continue to improve our server construction to assure more players from different regions can enjoy smooth gameplay.
As for the language support that many players concern about, we are happy to announce that the Arabic version will be available soon. More languages are also being considered to be added to our development plan. We will update our localization list as players increase.
PC Version
The pc version is still in development. We will release it when it is ready. Here is a snapshot.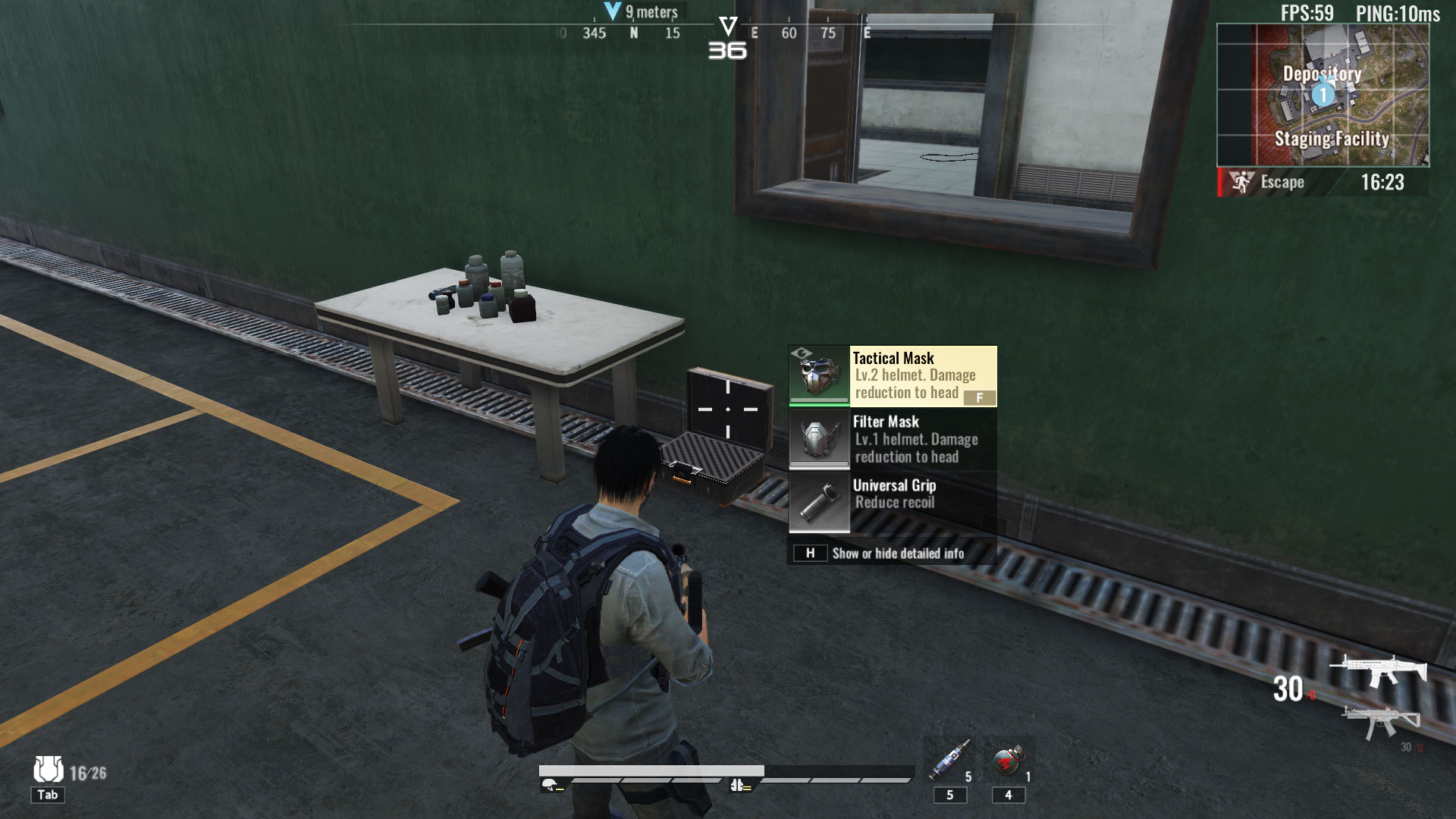 (The presented image does not represent the final outcome)
—Q&A—
Q: What are your plan for eliminating hackers?
A: Creating a fairer game environment is always one of our primary goals. We keep improving our anti-script mechanism and disallowed software detection techniques. Our efforts have paid off, and we are happy to see that violation behaviors are under control to some extent, according to the data such as the reduced number of reports. We will continue to practice our zero-tolerance policy on cheating, and you are more than welcome to join our fight.
We have come to the end of this devs' talk. Please stay tuned for the latest news. And feel free to ask questions and provide suggestions in our official communities.
Thank you for reading all of these and your support to Badlanders, see you next time!
Follow us on:
Facebook: www.facebook.com/BadlandersEN
Discord: https://discord.gg/badlanders