Greetings, Badlanders!
Happy to see you again. In this devs' talk, we want to talk about the improvement of game balance and matching experience, enrichment of gameplays, and some incoming updates.
-Future Development Plan-
<Existing Contents Improvement>
The optimization of fundamental game experience is always one of our top priorities.
To improve and broaden the game experience, we will make a universal stats adjustment to all guns, so to emphasize and clarify the position and applicable situations of each gun. As for the previously presented new guns, they will be gradually added to the game after the attribute adjustment.
We also improve the visual experience of Badlanders. We have been working on the optimization of the presentation of scenes, and we are happy to announce that some of the milestones of those works will be soon released. The sound effect problem was also frequently mentioned during the test. We have reviewed the current audio production process and identify some issues related to the structural implementing, which we will also iterate very soon. Hope these efforts can provide Badlanders better audio and sound performance.
<Gameplay Enrichment>
Apart from improving the existing contents, we also work hard to enrich the gameplays both in-combat and off-combat.
On the one hand, we want to provide a more diverse combat experience for different types of players. To achieve that, we have put great efforts into broadening the spectrums of our gun types, attachments, and attributes, so to allow more gun builds and tactics. In addition, new maps and new combat modes will be introduced later, after they reaching our releasing standards. Thank you for being patient with us.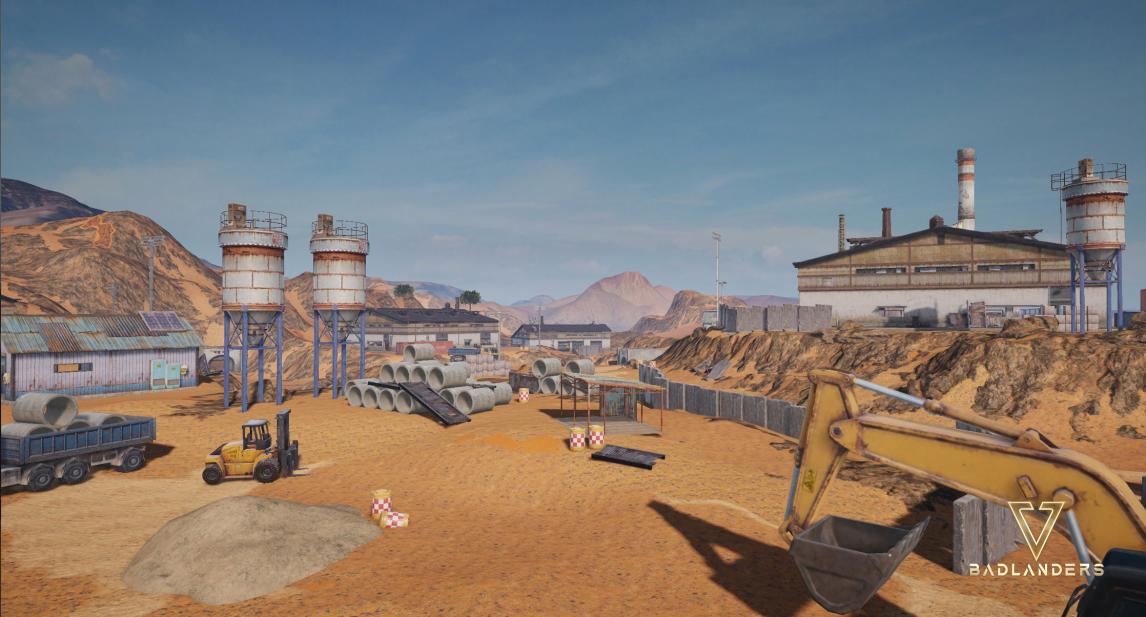 (The presented image does not represent the final outcome of the new map.)
On the other hand, we are also working non-stop on developing new off-combat systems, including progression, social contacts, races, and achievements etc. Of course, the long-waited battle season system is also under development. All contents mentioned above should be live in the near future, stay tuned!
-Incoming Update Preview-
<Graphics Upgrade>
The intimate Red Beach Shelter map will soon have a comprehensive upgrade. For months, we have been working non-stop on improving the visual effects of its wild scenes, exteriors of buildings and indoor lightings, which should make the whole gameplay feels more real and immersive.
In addition, we can assure that these upgrades will NOT require extra resources and will NOT affect the game performance.
Beside the graphic upgrade, shortly after, the day/night shifting system will be introduced into the Red Beach Shelter map as well. We just can't wait to hear your feedback on it!
< The Easter Event>
Another exciting news is the incoming Easter event, hooray! We implement loads of interesting task rewards, surprising challenges and "Easter eggs" that may earn your knowing smiles. Have fun and enjoy!
<Indoor Ranger>
The development of Indoor Ranger is already in the quality examination stage. Soon enough, you can test guns and attachments in it freely before stepping into the battlefield.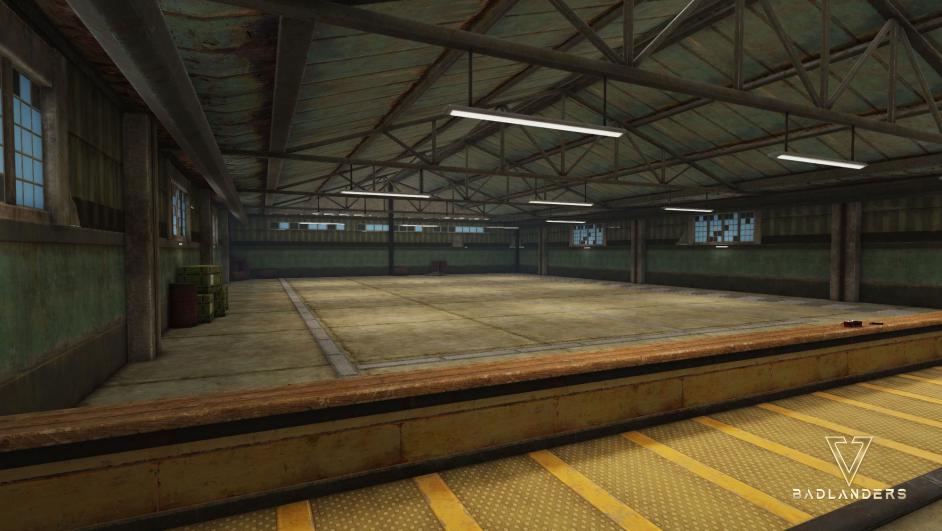 (The presented image does not represent the final outcome)
-FAQ-
Q: The queuing time of matching is way too long for some servers and modes. Why do you still set that many sub-classes for the maps?
A: Although the current number of maps is low, we want to collect some data of diversified delivery of resources during the test, so we can have some references for the follow-up version of maps and resources delivery designs. Indeed, we have noticed that the current level classification does cause the overdispersion of players, which has a bad effect on everyone's queuing experience. As more maps and contents being added to Badlanders, we will also adjust the setting of modes of maps, for example, different resources drop rates for different maps, so to emphasize the characteristics of different maps.
Lastly, we want to address that we have always been collecting and reading all feedback from you. We are well aware of that, as a product in EA, there is still large room for improvement. We will try our best to improve the game quality and meet the expectations of players. Here comes the end of this talk. Thank you for the patience and support, see you next time!