The Badlanders team has always prided ourselves in our zero-tolerance anti-cheating initiative and is devoted to creating a fair and friendly gaming environment for our players. As of today, we have implemented three primary anti-cheating measures for our cause, from reinforcing the security infrastructure — issuing harsher punishment for violations — to forming a task force and applying AI technology for our anti-cheating detection system. In this statement, we will explain our efforts in the anti-cheating initiative and what our players can expect from us.
1. Anti-Cheating AI Completed Testing With Near-Perfect Detection Rate
In July 2022, we began implementing our anti-cheating AI system, starting from testing on a single map to comprehensive detection across all servers. As we continue improving our anti-cheating algorithm, our AI has passed its final testing in September and is officially put into use 24/7 across all matches. It has the ability to detect thousands of players every minute with a 99% success rate.
2. Enhanced Security to Ensure No Cheating Undetected
The Badlanders team adheres to our anti-cheating motto "Security Means Justice" and never stops optimizing and upgrading our security measures, including detecting inappropriate names and forcing name changes, banning illegal ads and black market trading in the chat, punishing toxic gaming behaviors, enforcing newcomer protection, enhancing anti-cheating measures and detection, collecting player feedback, and reviewing game data. We aim to improve the player experience through security and gameplay mechanics.
Compared to Season 1, Season 4 has seen the number of cheating reports drop by 60% and bug reports by 90%. Our efficiency at detecting cheating behaviors and issuing penalties has also seen an increase of 380%.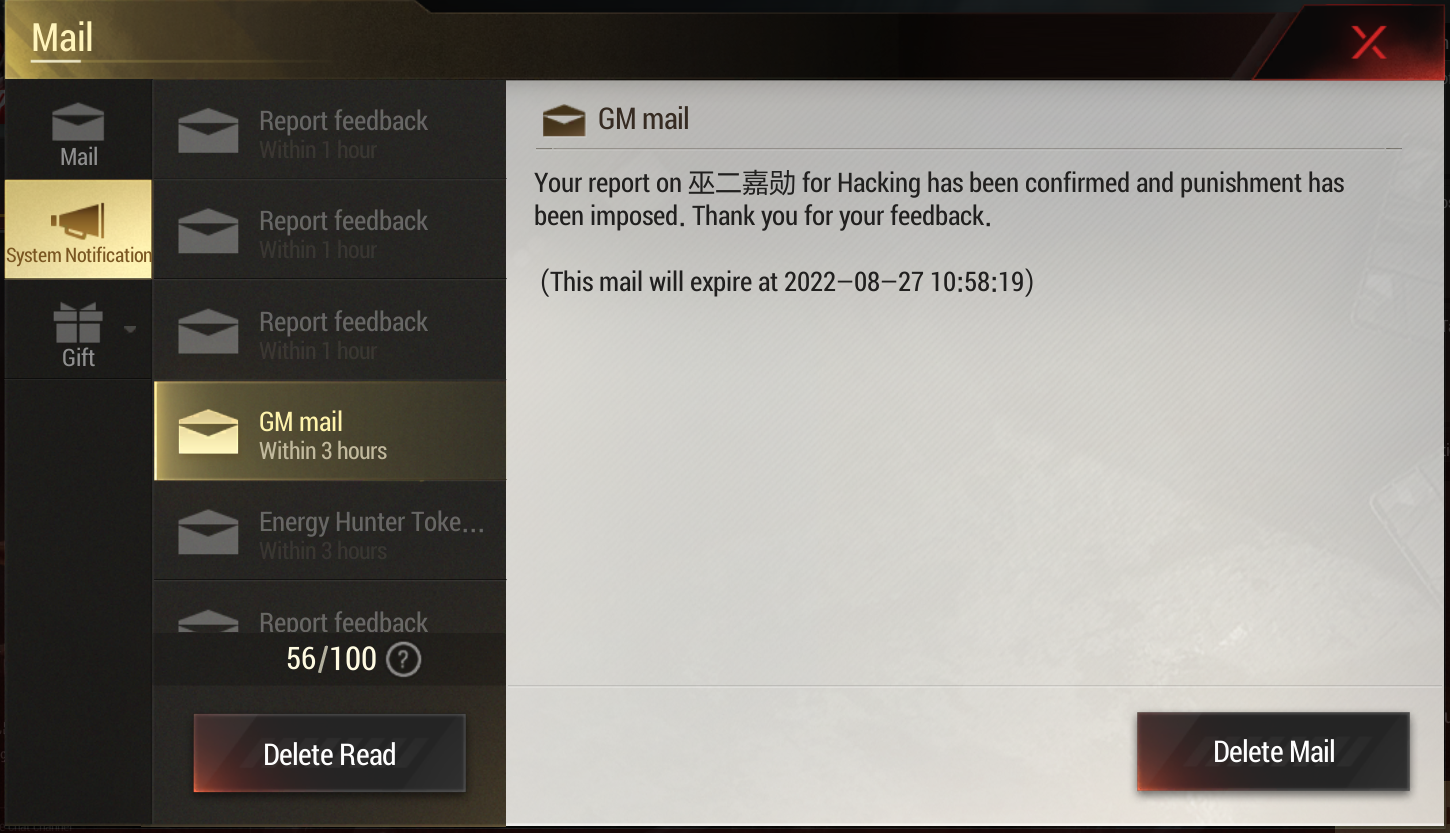 3. Fighting Black Market Trading and Cheating Software At the Source
Identifying and eliminating black market trading and cheating software at the source is the key to preventing them from spreading like wildfire. Badlander has set up a dedicated task force to combat illegal software and the black market from both in and out of the game:
Within the game, we are banning comments containing black market trading and cheating software information in real time. At the same time, our anti-cheating system detects suspicious behaviors across the servers and reviews reports from players to ensure no cheaters escape our watch.
Outside the game, our task force is monitoring new cheating software and online black markets from all channels and collecting evidence to take legal action.
As of Season 4, the system intercepted numerous cheating software and reported countless black market trading platforms. Reported players and platforms will enter our blocklist and be constantly monitored to prevent future violations.
We'd also like to address the act of livestreamers promoting cheating software and malicious behaviors. Our task force will monitor livestreams for the acts mentioned above and issue punishments (e.g., account ban, device ban, livestream ban) for severe violations.
With the new season approaching, the Badlanders team will continue to expand our security measures and improve our technologies to strengthen our zero-tolerance anti-cheating initiative. Please stay tuned to our Facebook and Discord communities for more information and stay up to date with the latest news.